Mindset Matters: Abundance Mindset and Self Love for Dating Success
Feb 04, 2023
Are you tired of feeling like "all the good men are taken" 💔 or "dating apps won't work for me" 📱? It's time to let go of that scarcity and adopt an abundance mindset for dating success!
In this blog post, we'll explore why mindset matters in dating 🧠 and how to shift your focus to the abundance of potential partners out there for you 🌟
Abundance vs. Scarcity: Mastering Your Dating Mindset
Before jumping into practices that bring joy and safety to your dating life, let's get familiar with two key terms: abundance and scarcity.
Abundance: More Than Just Positivity
Abundance is the mindset of attaining goals through plentiful resources, leading to better decisions and success. Cultivating abundance means finding joy in life and knowing there's enough for everyone. It's not just about positive thinking, but also facing negative dating experiences, like being ghosted, breakups, or hurt.
Instead of avoiding pain, move through it with self-reflection, resilience, and healing. Embracing both positives and negatives builds a stronger foundation for your dating journey. 💖
Scarcity: Limiting Beliefs and Insecurities
Scarcity is a restrictive mindset focused on lack, leading to anxiety, low self-esteem, and missed opportunities. This mindset negatively affects mental health and well-being. To overcome scarcity, adopt abundance, engage in self-care, and develop healthy habits for a more fulfilling dating life.
Scarcity in Dating: Breaking the Cycle
Scarcity in dating can stem from past heartbreak or disappointment. Shift your thinking towards abundance and recognize your worth to free yourself from this negative cycle and enjoy your dating journey!
Limiting Beliefs and Dating
Limiting beliefs in dating can cause frustration and disappointment. Instead of focusing on people who aren't a good match, shift your focus to the abundance of potential partners waiting for someone like you!
Overcoming Scarcity in Life and Dating
A scarcity mindset can lead to dissatisfaction and stress. Break free from scarcity by setting healthy boundaries and focusing on things that bring joy and happiness, creating a more fulfilling life. 💕
Embracing an Abundance Mindset in Dating
Adopting an abundance mindset means:
recognizing that there are plenty of amazing people out there who would be lucky to be with you.
letting go of the belief that love is a scarce resource
and embracing the idea that there are plenty of options available to you 🌟
To adopt an abundance mindset, try reframing your thoughts and beliefs 🧠 Instead of saying "all the good men are taken," try saying "there are plenty of great men out there who are available and looking for someone like me" 🌟
And instead of saying "dating apps won't work for me," try saying "I can use dating apps to my advantage and find the right person for me" 📱
Embracing Your Self Worth
Another key aspect of adopting an abundance mindset is recognizing that you are worthy of love and happiness 💕 Sometimes, people believe that they are not good enough or that there is something wrong with them, but this is not true 💁‍♀️
You are inherently worthy, and there are plenty of potential partners out there who would jump at the chance to be with you! There are so many people out there who would be lucky to have you in their lives 💕 If this is something you struggle with keep reading!
Develop Self Love Habits
If you want to attract abundance and happiness in your life, it's important to prioritize self love and self care. This means take time for yourself, practice gratitude🧘🏻, and build healthy habits that support your mental and emotional well-being. Start a gratitude journal📔, set aside time for self care activities like taking a bubble 🛀🏻 bath or going for a walk, and find ways to practice self love that work for you.
Practice Gratitude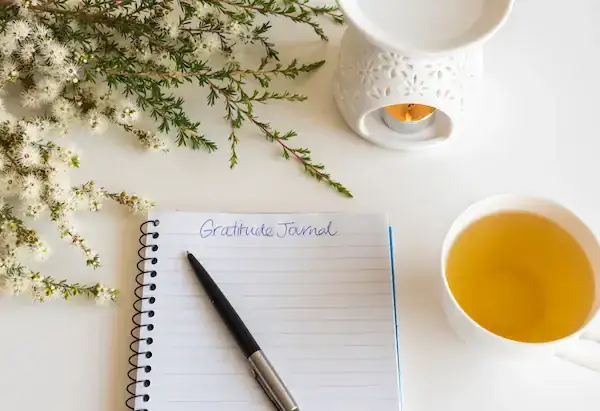 By practicing gratitude 🙏 Spend time each day focusing on what you're grateful for in life, and in dating. Spend time with friends and family who lift you up and support you. Spend time on self care and self love, so that you can radiate confidence and positivity. Gratitude is a significant pillar to practice self love
DAILY AFFIRMATIONS JOURNAL
My Daily Affirmations Journal is my secret weapon for sustaining lasting self worth! It's the exact journal I use every day - PLUS my exact morning routine!
What's inside...
130 potent, done-for-you affirmations to: increase confidence and self-worth, foster independence, reduce people-pleasing, decrease perfectionism, and increase self-trust.
My exact weekly mindset exercise for discarding any thoughts working against me!
My exact, step-by-step morning routine for building self-confidence!
Your Daily Journal template including gratitudes, to-do items, affirmations, and morning routine (with examples)
I'm so excited for you to get a daily confidence and worthiness BOOST!
Let's get rid of those limiting beliefs and embrace the abundance of love and opportunities out there 💕
The Importance of Confidence in Yourself
Confidence in ourselves is 💯 important when it comes to dating. When we're confident in ourselves, we date from a healthy place instead of a place of neediness or loneliness. We won't settle for less than we deserve and won't accept unacceptable behavior. As Mandy Hale says, "when you're confident in yourself, red flags are no longer red flags - they're deal-breakers." 🚩
How to Boost Self Confidence
But how do we gain confidence in ourselves? It starts with re-setting our sense of worthiness. As babies, we didn't doubt our worthiness. But as we grow older, other people's opinions and voices can get in our heads. 🗣️
We may have experiences in childhood where we decided that our authentic self wasn't enough and dimmed ourselves to fit in. These experiences, conscious or not, can still affect us today.
Many of us may seek worthiness or validation from others. We may not be sure of ourselves and may be eager to prove that we are worthy. Or, we may have resigned to the false belief that we are not worthy 🚫. But in order for others to acknowledge us, we must first acknowledge ourselves. If we're not feeling supported, it may be because we're not supporting ourselves.
Embracing Your Perfect Imperfections with Self Love
Remember, nobody's perfect, and that's what makes us all so special!
Embrace your imperfections and learn to love yourself just the way you are.
self love and self confidence are the keys to success, Whether you're looking for love or just want to build a more fulfilling life
So, go ahead and start embracing your worthiness, building self love habits, and boosting your self confidence.
The world is waiting for you! 💕
Mindset Shifts for Building Confidence and Owning Your Worth
To build confidence and own our worth, we need to shift our mindsets. Here are some shifts to help:
UNWORTHINESS Beliefs:
"I'm too broken to be loved."

"I'm not good enough. I'm not worthy."

"If I'm single, something is wrong with me. If I'm partnered, I'm worthy."
Belief SHIFTS:
"I am wounded, and I still deserve love. The skills I need to heal are accessible to me, and I will go after them."

"Worthiness is my birthright. There is absolutely nothing I can do to remove or reduce my worthiness."

"There is nothing wrong with me, and other people do not determine my worthiness. There is nothing I need to do or be worthy."
Try these types of shifts out to get away from scarcity mentality!
Learn to Practice Self Love
Self love is elusive and complex, right? Wrong!
In my 52-page Self Love How-To Workbook, I break it down for you into 5 digestible components. You'll get my tried and true, therapist-hack tricks to self love as I walk you through my 4-step proven process for creating lasting self worth (Spoiler: it's NOT just saying affirmations to yourself 😉). You'll learn the same straight-forward, step by step strategies I use with individual clients - which you can take into your own life when practicing self love.
Putting Yourself Out There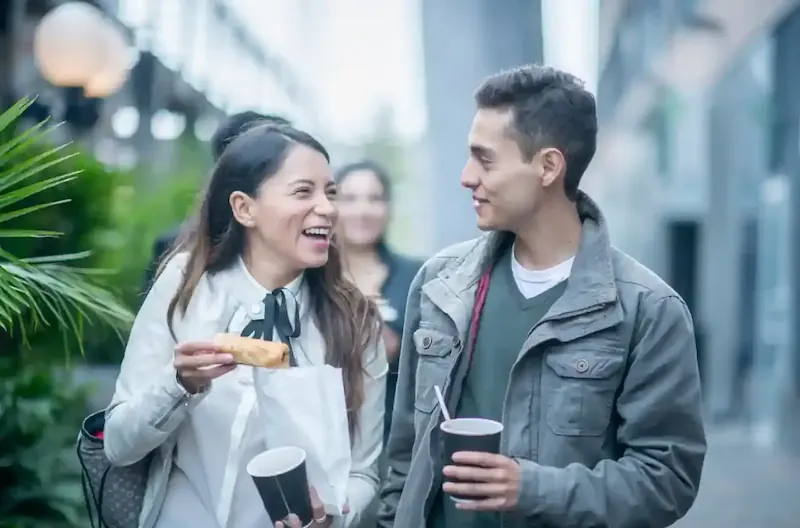 Adopting an abundance mindset and recognizing your worthiness is all well and good, but it's important to take action and put yourself out there! This might mean joining a dating app, asking a friend to set you up on a date, or simply being more open to meeting new people in your everyday life 💕 Remember, there is no such thing as the "right time" to start dating, if you're emotionally ready, then it's time to start putting yourself out there. Don't be afraid to put yourself out there and start exploring the abundance of options available to you 💕
Conclusion
In conclusion, mindset plays a crucial role in dating and finding love! By adopting an abundance mindset 🧠, letting go of limiting beliefs 🚫, finding self love, and embracing your worthiness 💕, you can open yourself up to the abundance of potential partners out there waiting for you. You are worthy of love and happiness! Strive to find a more abundant mindset and practice these strategies, and you can attract the perfect partner for you! Happy dating! 💕
About the Author: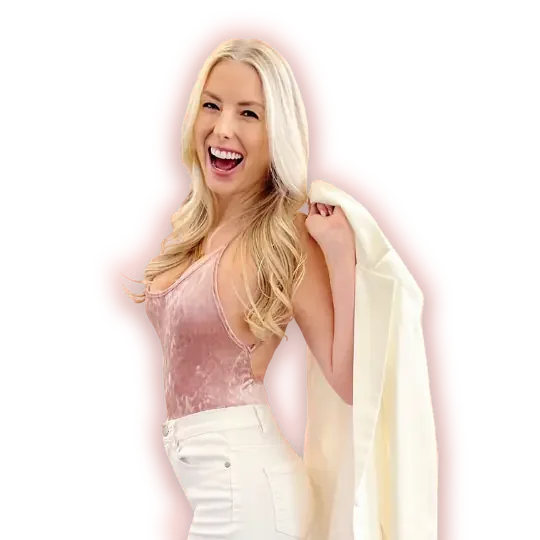 Kelsey Wonderlin is a licensed therapist, mental health professional, and dating coach located in Nashville, TN in the United States. She has been featured in the NY Times, T-Mobile, and on W Radio. Her courses serve over 6,000 students all across the world hailing from 78+ countries and 6 continents! You can follow her for free content on her IG @kelseywonderlin.
Unlock my best FREE dating guides!
I'd love to send you 3 FREE dating guides & trainings I only share with women in my email fam:
📱

 

3 Musts for Your Dating App Bio
Attract higher-quality matches on dating apps, fast.

👻 

The Ghosting Guide
Exactly what to do when you think you've been ghosted
👩🏼‍💻

 

Free Masterclass
Learn what is and is NOT required to attract and *sustain* a healthy relationship.
Just sign up below, and they're yours!
I share a few tips a month, 100% private, no spam, no b.s.