Finding Long-Term Compatibility on Dating Apps: The Importance of Aligning on Values, Identities, and Worldviews
Jan 30, 2023
Finding long-term compatibility on dating apps is important and can be achieved by aligning on values, identities, and worldviews [2] [3].
Research has found that people are more likely to evaluate potential dating partners favorably and reach out to them when they have similar political characteristics [1].
Those attracted to high level and intelligent partners are particularly focused on value alignment as a way of predicting long-term compatibility [3].
This involves understanding and respecting each other's time and space, as well as having shared values. By focusing on value alignment, high level persons are able to find more compatible partners on dating apps [3].
You've Picked out the Best Dating Apps ...
You have now picked one or a few of the many online dating apps: Tinder, Raya, Bumble, Hinge, CoffeeMeetsBagel, Facebook dating, or any of the many other apps. Maybe you are one of the free users, maybe you are one of the premium users! You are excited and ready to go find potential dates.
You've put your best profile pictures, created witty captions about your favorite activities and that you love Starbucks lattes.
But now...
you are swimming through tons of dating profiles
going on dates
experiencing casual hookups that leave you with an empty feeling
and longing for a chance at meaningful relationships.
When it comes to dating, it's easy to get caught up in surface-level qualities like what we do for work, where we're from, or what we like to do. These things can create a sense of familiarity, but they don't necessarily predict long-term compatibility. It just isn't enough to help us get to high quality potential matches 🤔 .
Research on Long-Term Compatibility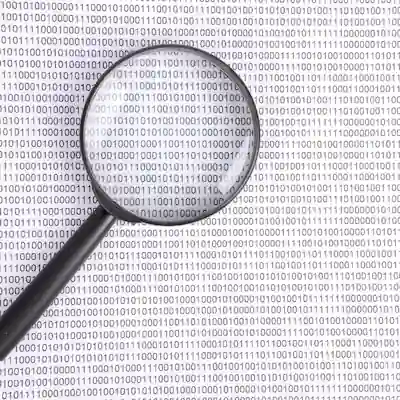 Psychological research suggests that it's actually the alignment of big things like values, identities, and worldviews that leads to long-term relationships and compatibility [4].
This is one significant reason why the divorce rate is so high - we're not taught how to choose a lifelong partner based on deeper things. 📚 This disconnect ultimately leads to interactions that undermine a healthy relationship!
Despite such an abundance of healthy partners out in the dating pool across the world, the fact is we aren't taught about healthy relationships in school.
This lack of societal education causes so many of us to waste and spend time speed dating a bunch of poor potential partners or worse end up in toxic relationships!
The Importance of Shared Interests and Hobbies
It's important to note that having things in common is not a bad thing. It's actually good to have shared interests and hobbies with your partner 🤗 However, it's not enough on its own. It doesn't predict healthy love, deep compatibility, or the foundations of a healthy relationship.

That's why we recommend starting with deeper things like values, identities, and worldviews when looking for a partner. It's easy to get emotionally invested based on things that don't matter. Increasing your chances that potential matches are missed while wasting time on!
What NOT to Do in Your Dating Profile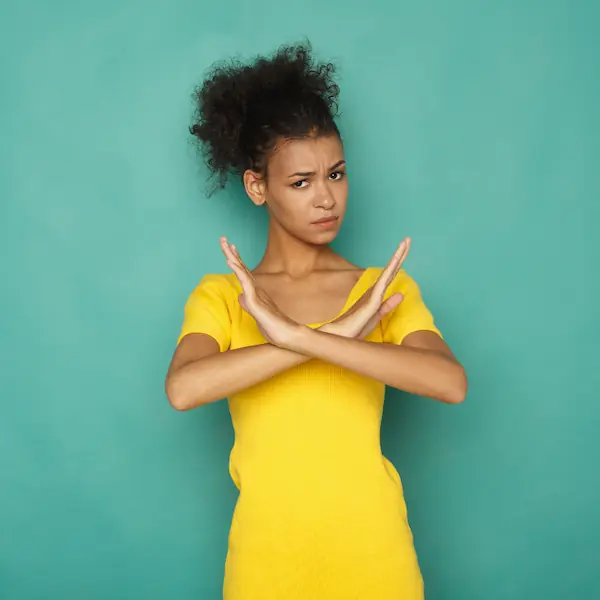 Most dating apps allow you to showcase yourself through images, text, and even other forms of multimedia!
As you browse through the sea of dating profiles from other users - and now it is hard to figure out what YOU should do... well first let's eliminate some of the less effective approaches!
Now, what NOT to do:
The biggest mistake every one of my clients and students makes is this: Listing a bunch of surface-level interests and hobbies in paragraph form (paragraphs make it hard for people to read) 📖
Every client I've ever had sends me screenshots of their online dating app profile and there's not usually anything glaringly BAD about them.
The PROBLEM 🚫:
There's absolutely nothing special about this kind of dating app profile! REMEMBER what we just talked about! These surface-level things DO NOT matter for long-term compatibility in a romantic relationship AND they DO NOT SPEAK 🗣️ to your dream partner.
Nothing about these surface level profiles is going to inherently call in your dream partner - your profile won't grab your dream partners attention with this approach! EVERYONE and their mother loves tacos and margs! 🌮🍹
By optimizing your own profile you can find matches in online dating without wasting time and letting good potential partners for a dating relationship come to you.
The GPA Strategy for Dating apps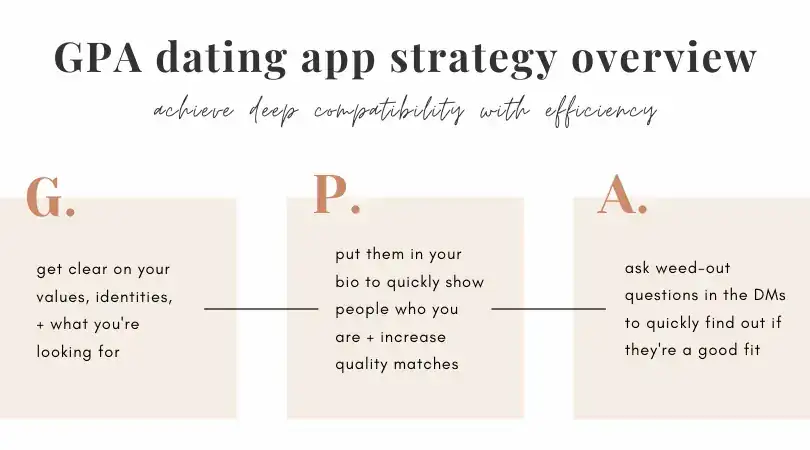 This is my 3 step process to help you more easily find romance and serious relationships. Instead of becoming hopeless relying on dating services to match you to a partner use these three principles and significantly reduce your number of bad dates and bad matches.
Get clear on your values, identities, + what you're looking for when preparing to date
Often I find that this is one of the major places that folks get stuck. Its a broad question and big ask to identify what makes you you. In my Dating App Bio Overhaul Masterclass I will guide you through an exercise that makes this much more manageable. Hint: its not that you take your coffee black 🤪
Put them [your values] in your dating app bio to quickly show people who you are + increase quality matches
This may not result in MORE matches, but it will increase the chances that your first dates will become meaningful relationships. When you don't have these in your profile, then the net is more like a trawling net that sweeps up all the fish in the sea indiscriminately - you will end up throwing a lot of improper catches back into the sea! It may as well be a blind date set up by a single person who doesn't even know you!
However, when we lead with our values in our dating app profiles, then we are letting the profile be our cupid. 💘 Those that would quickly reject what is important to you won't match with you, and those that are most aligned will enthusiastically seek you out! My husband super liked me two separate times because my profile show cased my values which reflected his own!
Ask weed-out questions in the DMs to quickly find out if they're a good fit 🚫🔍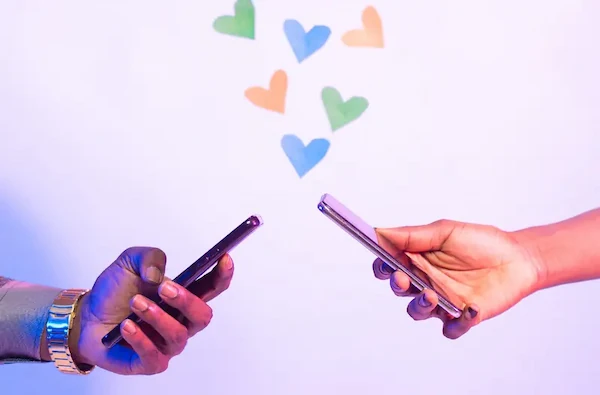 Obviously there is a reasonable chance that the person that swiped right on you didn't read too much of your profile. This is where you can send messages with weed-out questions that you have on hand to make sure that potential matches are truly aligned with you.
Weed out those in the dating pool that are not candidates for a more serious relationship! Talking about values with a potential partner can be intimidating but it is important to do so in order to build a strong relationships [5]
An Aside on Casual Hookups or Casual Romantic Relationships
Many people are not dating in search of long term relationships, and that is OK if that is where you are! However, how many of you have had casual relationships built on surface level interests that later turned into a complicated semi-long term romantic relationship? I'll bet if this section interests you that you've been there!
When we aren't aligned in our values while forming casual relationships then not only can things be confusing and difficult to pull away from these complicated relationships. Then it also is a challenge to dive deeper because there are some glaring differences in core values!
Now that is a rock and a hard place. If, however, you use the GPA strategy then you are much more likely to meet friends or hook ups that align in the ways that respect your identity and matter to you!
Casual relationships and "situationships"
Often students talk about how confusing it can be when their is a sexual relationship with lots of physical intimacy. Often these burgeoning relationships lack conversations about each others boundaries and without clear conversation about what the parameters of engagement are! Such relationships often become a "situationship" may be born [6] (look out for a future blog post on situationships and ambiguity during dating relationships!)
Masterclass to Fix and Overhaul your Online Dating App Bio
In our dating app bio overhaul masterclass, we take a deep dive into the GPA strategy for dating and explore how aligning on values, identities, and worldviews can lead to long-term compatibility.
We'll also provide practical tips on how to incorporate these deeper things into your dating strategy, and guide you to further resources to handle when you are navigating the wider range of challenges of early dating from texting communication, healthy communication, self-love, mindset, and finding green flags instead of a toxic relationship filled with red flags. 💬
If you want a lighter wait place to start check out this freebie!
Conclusion
Don't waste time on surface-level connections, focus on what really matters for long-term compatibility. Be intentional and use the GPA strategy to find a healthy relationship fit or true love in today's dating scene.
And if you find yourself ghosted or communication breaks down, don't worry, we've got you - check out this blog post on and our Texting Communication Cure as featured in the NY Times💯"
About the Author: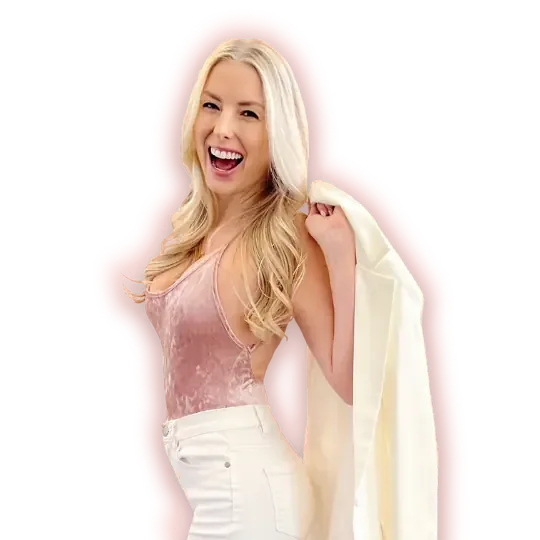 Kelsey Wonderlin is a licensed therapist and dating coach located in Nashville, TN in the United States. She has been featured in the NY Times, T-Mobile, and on W Radio. Her courses serve over 6,000 students all across the world hailing from 78+ countries and 6 continents! You can follow her for free content on her IG @kelseywonderlin.
Sources and Citations:
EVER WISH SOMEONE TAUGHT YOU HOW TO ATTRACT AND ACTUALLY SUSTAIN A HEALTHY RELATIONSHIP? ME TOO.
Healthy Relationship Incubator
💥🫶🏼💜🚀
---
Inside this FREE masterclass, I'm walking you through the 5 steps to attracting and actually SUSTAINING a healthy relationship. 
We hate SPAM. We will never sell your information, for any reason.